The only thing worse than dents on your credit report is bad credit that isn't even yours.
If you have things on your credit that are lowering your score that don't belong, such as a family member's debt, an old debt you already paid off, or something that should have dropped from your credit report due to time, then you need to take the proper steps to remove it and clean up your credit report.
Here's how you can do it.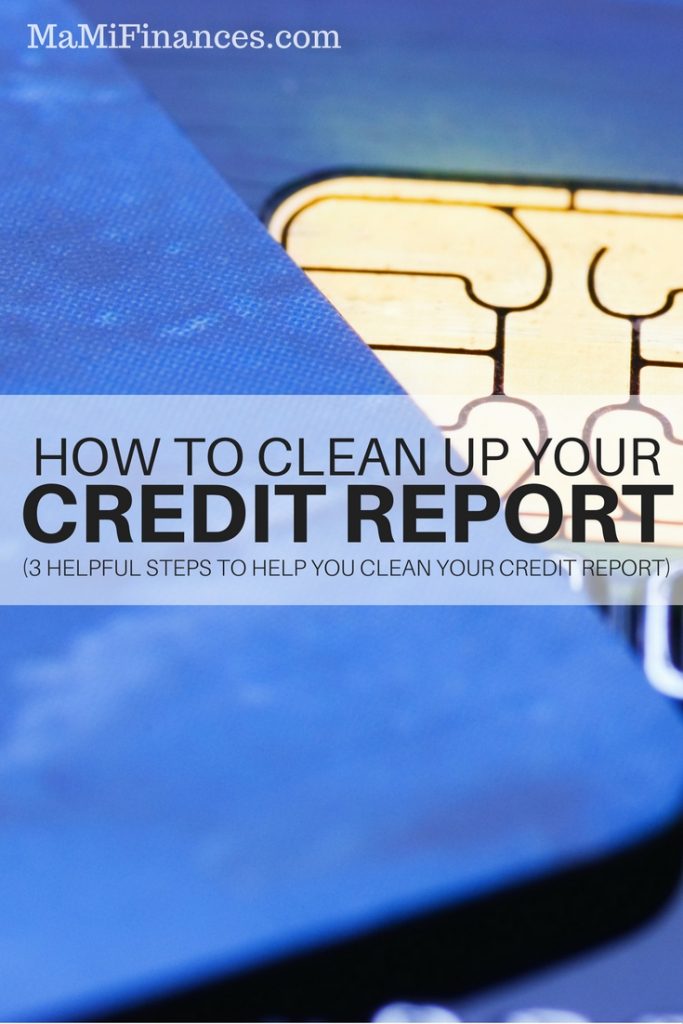 3 Steps to Clean Up Your Credit Report
Step 1: Obtain a copy of your credit report.
You are entitled to this for free credit report every 12 months. The good news is that you can get more often than that. A great place to sign up for doing credit cleaning is Credit Sesame.
With Credit Sesame you will get a free credit score and a complete view of your credit and loans.
You can also turn in Credit Monitoring feature and be able to change your credit profile. This also comes with $50K identity theft insurance and live agents to help you store your identity all for free!
Credit card companies and many banks have options to view your credit score. Capital One is one bank that will report your credit score allowing you to keep an eye on how things are or any suspicious drop.
Step 2: Check for inaccuracies.
Once you obtain a copy of your most recent credit report, it's time to look for anything that shouldn't be there. You should also check the accuracy of legitimate reports.
Make sure your student loans, credit cards, mortgage and other credits are showing the right amounts, payment history and other info.
Step 3: Dispute anything that is incorrect.
You can dispute directly with the credit reporting agency if you show your proof that the info they have is wrong. They will perform an investigation on their end based on your complaints and then remove it for you.
Sometimes when that doesn't work, you have to go directly to the creditor/debtor and ask them to remove it, again, showing your proof of why you don't owe it.
Having inaccurate on your credit report can affect you financially. These steps will help you get rid of outdated information or inaccurate that are hurting your credit report.
Save
Save
Save