Hi/Hola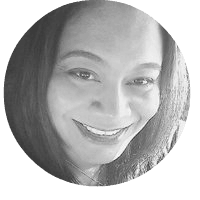 Welcome to my blog, Mami Finances. My name Joyce a Latina mom of 3 wonderful kids (17, 5, and 3 and ETA 6-16) who loves to write about money and personal finances.
My passion for money and personal finances lead me to start Mami Finances a place where money is the top priority!
My goal is to help moms and dads with their finances and motivate everyone who is ready to take control of their finances and start enjoying life.
My stay at home adventures began the minute I decided that I needed a financial change and life changing change. I became a stay at home mom after deciding to kick debt in the butt and fix my finances.
My story began a few years ago when I was pregnant with my second child. I was working crazy long hours and I hated my job. My finances were out of control and I got sick and tired of being sick and tired. I decided that I didn't want to live like this anymore. So we came up with a plan to take control of our finances and work on my goal to become a stay at home mom.
Here I am, a work at home mom, looking for ways to earn extra money, save money and continue to live frugally. My goal here at Mami Finances is to teach and help others (and myself) about everyday finances. It all started when I decided to take my blog to the next level and started to make a nice part-time income. My baby blog is growing and heading to a different direction but my love for personal finances still there.
This is why Mami Finances was born. As much as I love to write about food, gardening, kids, my passion is simple personal finances. I believe controlling your finances is the best thing anyone can do for themselves.
What you will find here at Mami Finances is articles to help you and motivate with your personal finances without intimidating your.
I hope you enjoy this latest journey and picture your future debt free! Welcome to Mami Finances.
More About Me
I am a funny Puerto Rican from South East Pennsylvania. We have to start laughing at ourselves and make the best out of our situations.
Laughter is good for the soul. I can't be serious for long periods of time. I just love to laugh and I love funny people.
I am the mother of 4 beautiful children (17, 5, 3, and est June 2016) and married to a handsome Greek god. (Yes we did things backwards in here. Don't judge. We love.) Our wedding was a simple fall of event! Read about my planning here. All without going into debt!
As of February 2013, I was a full time retail manager for a major retailer for 15 years. You have questions about retail I'm your girl.
I decided to write a blog about as a tool for me to grow as a person and financially. I have my ups and down just like any other mom. I have my money worries as well. Years later I never thought that I would grow as a person, wife, mom and daughter when I decided to start a blog. I even get to work from home and earn a nice income!
Financially, I was the money maker of our family and now I stay at home while Dad is back full time at the work force.
We took a huge financial pay cut of about $20K. Yes $20,000.00 and we are doing well thanks to our frugal ways.
My personal challenge is to save money, find ways to bring extra dinero to our home while staying at home.
I am fluent in Spanish. I was born in Puerto Rico and moved to the US in 1987. I have a "sexy" Spanish accent.
I was a single mom for more than 8 years before finding the man of my dreams.
My husband is Greek. We are not doing very well teaching our children Greek and Spanish. 🙁
The perfect mom is a fantasy. She doesn't exist and women should get over it and just be moms. Stop judging each other.